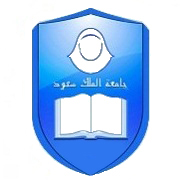 King Saud University's Olaysha Center for Girls held the first book fair of its kind at the University last month, entitled "Towards a Reading Society."
Lasting for a week from 27th of April, the fair was was attended by students, faculty members, deans of colleges and deanships, and local media, and is a major step in KSU's goal of continuous education and development.
A seminar accompanied the book fair, and several sessions for the first two days discussing the habit of reading, electronic and print books, and the role of society in increasing reading habits among young people.
The fair included more than 20 publishing houses, including King Saud University publishing house, and presented two female authors daily at the signature platform to sign books for visitors.
The authors were Dr. Hind Khalifa, Iman Al-Khateeb, Moniera AlSobai'y, Dr. Abeer Alnoaim, Badreyah AlObaid, Malak AlKhaldy and Dr. Fawzia Abo-Khalid.
Der Spiegel correspondent , Susanne Kolbel, also visited the fair and praised the great effort, expressing her pleasure regarding the media center as well, where she signed the electronic guest book wishing the University more success.
Benayeh M.S. Al Rasheed, the dean of the female center in Olaysha, said that the strong beginning of the book fair would see it become and annual event.
Related News