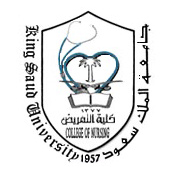 The latest group of graduates from the King Saud University Nursing College have been congratulated on their hard work and wished the best in their future careers by staff and faculty during a ceremony at the university.
The dean of the Nursing College, Dr. Khalid K. Alharbi, presided over the ceremony on Monday May 13  at the Nasserya Hall.
Graduate Samy Al-Quraini gave a speech on behalf of the class in which he expressed students gratitude to the vice rector of the university's health specializations, Dr. Abdulrahman Al-Muammar, in addition to Dr. Alharbi.
Mr Al-Quraini singled out the dean of the College for special mention owning to the effort he has exerted in the service of the students and in the removal of obstacles that stand in the way of their scientific and academic careers.
As well as thanks, Mr Al-Quraini said students felt happiness and pride because they are graduating after a long journey.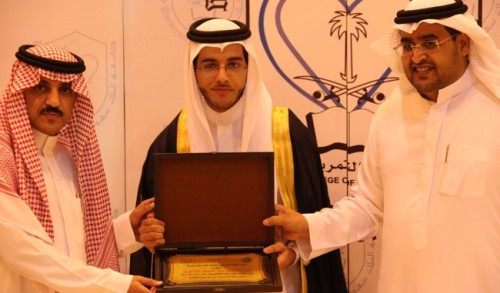 He said they will never forget the university and the things it has done for them, how they grew up in it, learned science and gained knowledge from it, which has benefited them greatly, a fact abundantly clear to all gathered at the ceremony.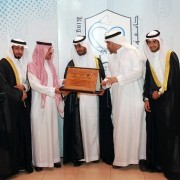 After that speech, professor Fahad Al-Qahtani gave one on behalf of the parents, where he thanked the rector of the university and the vice rector of the University's health specializations, as well as the dean of the Nursing College for their work.
Mr Al-Qahtani stressed that the profession of nursing is one of the most important health and social professions, particularly since it is related to the sick and patient care, so whoever chooses this profession will be generously rewarded in life.
The dean of the College, Dr. Alharbi, followed Al-Qahtani, saying training nurses is very important in Saudi Arabia, as there is a huge shortage of nurses in the Kingdom.
He vowed to continue to support students in their studies to help alleviate this shortage.
Following the speeches, the Dean of the College honoured outstanding students with awards.
Related News