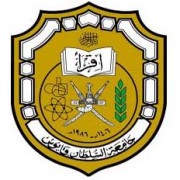 Representatives from King Saud University have visited the Sultan Qaboos University in Oman to spread their knowledge of the process of obtaining international recognition for study programs in the arts and social sciences.
During a lecture series held earlier this month, the Head of English Language Department at KSU, assistant professor Fayez A. Al-Ghamdi, detailed the university's experience in obtaining accreditation.
In the lectures Al-Ghamdi spoke of the importance of the Faculty's quality control system in obtaining accreditation and highlighted the differences between national and international accreditation.
He said there were many difficulties encountered during the process and he provided accounts of how the faculty overcame these difficulties.
During a question and answer session with students and staff, Al-Ghamdi followed up on many points surrounding the establishment and maintenance of quality standards.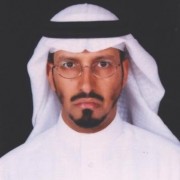 Later during the three day event Al-Ghamdi met with the Board of the Faculty of Arts and Social Sciences at Sultan Qaboos University, giving a speech entitled
"Responsibility In Obtaining Academic Accreditation".
This was followed by a question and answer session with the rector of the Sultan Qaboos University, director of the Office of Quality Control, as well as the dean, faculty members, and quality control officials from Faculty of Arts and Social Sciences.
On the final day Al-Ghamdi held an open meeting with a group of students from the Faculty of Arts and Social Sciences where he was impressed by the level of students' awareness of quality and academic accreditation.
At the end of the visit, Sultan Qaboos University officials expressed their happiness and it was agreed a visit to KSU would occur to see first hand the successful experience of the College of Arts.
Related News