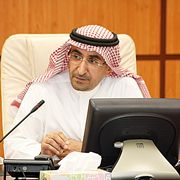 The recently established Graduate Students Students Science Club will be open to students starting in the upcoming academic year, the dean of Graduate Studies has announced.
Based on the third floor of the Central Library the Graduate Students Science Club will gather students from various faculties, at the master's and doctoral levels, to integrate their practical and academic knowledge, Dean Ibrahim Al-Harkan said.
The club will also build on the abilities of graduate students to prepare them for success in their professional lives in the scientific world, offering practical solutions.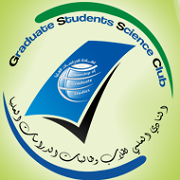 Providing favourable conditions for students to discover and hone their scientific abilities in cultural, social, and artistic realms are also part of the objectives of the club.
Part of motivating students, Dean Al-Harkan said, includes establishing a pattern of workshops and exhibitions to bring together academic disciplines and emphasise their  connections.
Membership is currently open to both female and male students who are pursing post-graduate degrees.
For more information about the club please contact Mohammed Abdo Yahya Alorafa at 0536962036 or via e-mail: gssc@ksu.edu.sa
Details of activities and events regarding the Graduate Students Science Club can be found at http://graduatestudies.ksu.edu.sa
Related News