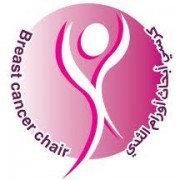 The Breast Cancer Research Chair at King Saud University, supervised by Dr. Eyad Al-Saeed, participated in the International Day for Cancer Survivors early this month.
The event was held on May 16 at the King Fahad Cultural Center in Riyadh, and attracted both members of the scientific community; researchers and specialists as well as local average citizens interested in learning more about the disease.
The fifth International Day for Survivors of Breast Cancer slogan, "Thank God I Recovered" epitomized the gradually change in social perceptions of breast cancer, and continues to highlight the need to give breast cancer additional attention.
According to a recent report by the BBC, breast cancer mortality is particularly troubling in Saudi Arabia, where the median age for diagnosis is 47, 10 years earlier than in western countries. According to the report, 60 percent of cases are not diagnosed until later stages.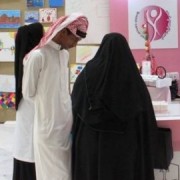 The event at the King Fahad Cultural Center saw an unprecedented turnout of visitors and attendees, with a particularly large number of female visitors.
KSU's Breast Cancer Research Chair stall received a large number of female visitors and provided answers to various breast cancer related inquires and questions.
A large number of flyers and leaflets to both raise cultural awareness and provide active ways to combat breast cancer were also distributed at the booth.
Visitors to the booth were also invited to answer a questionnaire about breast cancer, which will be used in a planned scientific field study by the Chair.
Related News