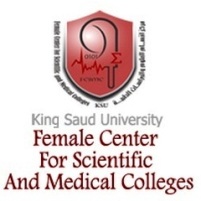 In a first for Saudi Arabia and King Saud University, Zeinab Ibrahim, the chairperson of the Community Service Committee and associate professor at KSU's Department of Physics successfully opened the first museum on electromagnetism in the Kingdom over the weekend.
The museum displays many circuit electrical appliances, manufacturing exhibits, and also includes a section devoted to design students focusing on the usage of alternative environmental resources for energy.
The museum currently is open for visitors for three consecutive days from eight to four and due to the high number of visitors the museum has plans to open over the entire week.
The vice dean at the College of Science, Maysaa Al-Qurashi, led a group of students on a tour of the museum that included using the museum's interactive section on education and training regarding manufacturing electrical appliances.
The chairman of the physics department, Misfer Al-Ghamdi, also paid a visit to the museum along with various faculty members.
Al-Ghamdi stated that he was impressed with the museum and its staff and went on to praise Ibrahim's role in the management and the students' commitment.
Al-Ghamdi also noted the great efforts exerted in opening the museum as the first one specializing in electromagnetic physics not only at KSU, but in the Kingdom as a whole
The museum also had numerous visitors from various KSU departments.
Related News