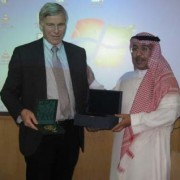 King Saud University hosted a workshop conference of international experts on bone density and osteoporosis for the first time ever in Saudi Arabia.
The workshop, entitled "The Session of the Assembly for the International Bone Densitometry," was held May 15-16 and was sponsored by KSU's Rector Badran Al-Omar.
The Prince Mutaib Chair for Biomarkers on Osteoporosis (PMCO), Al-Omar, helped organized the international gathering for the first time in the Kingdom.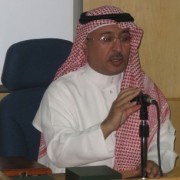 Vice rector for Graduate Studies and Scientific Research Ahmed Al-Aameri, launched the event targeted at doctors, radiologists, and others interested in osteoporosis diagnoses and treatment.
It is the first time this internationally recognized annual workshop has been held in the Kingdom, previously it has been only held in America.
The workshop allows awarding of an international certification to those qualified, after taking an exam, to be internationally eligible to diagnosis and give treatment in osteoporosis care.
Director of the Center for Clinical Research and Program, David Kinder, from Vancouver, Canada delivered several lectures on the technology of diagnoses.
Kinder's first lecture highlighted a new device for measuring bone and its basic functions, while his second lecture discussed radiation safety and quality assurance.
He then moved on to his third lecture on monitoring and treatment of osteoporosis, and concluded his speech with a discussion on the principles and usability of a Dicksa machine.
College of Medicine professor, Riad Sliman, from King Khalid University, followed up by presenting a lecture on clinical evaluation of bone health.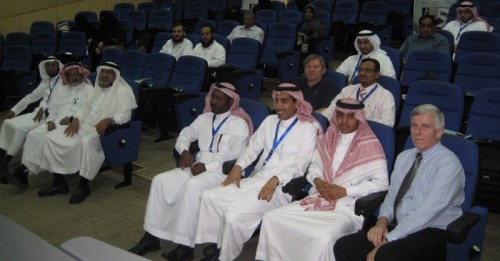 An assistant professor at the College of Health Sciences from National Guard, Dr. Yousef Sale, gave a two-part lecture series on a basic overview of osteoporosis and drug therapy for the silent disease (osteoporosis).
Assistant professor at King Abdul Aziz Medical City, Fahad Al-Shahrani, also presented a two-part talk, initially discussing estrogen therapy and then moving in the implementation of drug therapy to cure the disease.
Assistant professor, Naji Al-Jahni, from the King Fahd Medical City concluded the lectures by giving a speech highlighting the broad issues relating to the treatment of the disease.
Relate News