King Saud University's Model Arab League's held its final conference for the academic year earlier in May, and deliberated on the ongoing Syrian crisis.
The Model Arab League at KSU, initiated by students at the Department of Political Science, is the first of its kind not only in Saudi Arabia, but in the Gulf states as well.
The current Syrian crisis was discussed in detail during the final session, with particular attention paid to the representation of Syria in the Arab League, assistance and relief to the Syrian people, refugee issues, and arming Syrian opposition.
KSU Rector Badran Al-Omar attended the last debate, which was the culmination of activities hosted by the Club over the past seven months.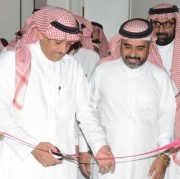 The Model Arab League provides KSU students with the opportunity to not only learn about how the Arab League functions, but also discuss current issues of international diplomacy in the Middle East North Africa region.
Model Arab League Club events have included training activities, workshops, research contests, and numerous panel discussions in an effort to boost KSU student's understanding of current world events.
The main objectives of the Club are to provide an open forum and actively implement skills through simulation models.
During the final meeting, students discussed a number of other issues including the development cooperation forum, the Palestinian issue in the context of regional developments and the current global environment, and lastly the Syrian crisis.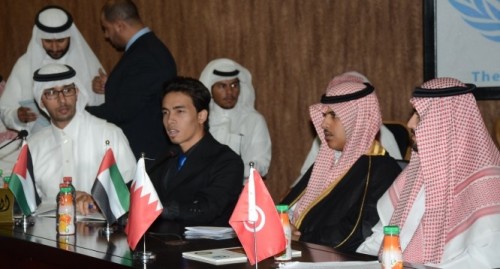 KSU's Political Science Department was very keen on implementing a Model Arab League after observing success achieved through a model simulation of the Cooperation Council for the Arab States of the Gulf last year.
Professor of Political Science Mohammad Ahmad Adawy is the organization's supervisor, and said that the model comes at a critical stage in the life of Islamic and Arab nations in the areas of comprehensive development or in the face of crises, and regional and global challenges

Chairman of the Department of Political Science, Saleh M. Alkhathlan, said that the Model Arab League and organizations like it were important tools and essential in learning how to apply theories taught in political science.
Alkhathlan concluded the event by thanking various KSU faculty members, including Al-Omar, who have supported and aided the Model Arab League Club.
Related News