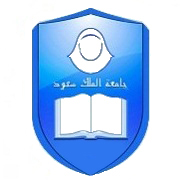 King Saud University has signed a cooperation agreement with the Mawada Association aimed at reducing the rate of divorce in Saudi Arabia and associated social consequences.
The rate of divorce in Saudi Arabia has increased dramatically over recent years, with Saudi government officials putting the divorce rate at 40 percent in early 2012.
The was agreement was signed on May 26 by the Association's president, HRH Princess Sarah bint Msuaad bin Abdul Al-Aziz, and the dean of the Olaysha Center for Girls, Benayeh M.S. Al Rasheed.
Al Rasheed started the meeting with a speech highlighting the importance of cooperation between the university and civil organizations to further strengthen the Association's work and help offer concrete solutions for society.
HRH then made a speech stressing the great role KSU will contribute in helping the Association realize its objectives, which is raising awareness of the importance of a cohesive family.
The meeting concluded with a brief presentation by Reem Al-Qahtani, a member of the Association, giving an outline of the association and its tasks and future objectives.
Various KSU faculty were present at the ceremony including the under-secretary of the Faculty of Education, Sarah Al-Irani, under-dean of Students' Affairs Reem Al-Aabikan, as well as professors Mardia Al-bardissi, Mounira Al-Aali, and Aicha Abu Al-Jidali.
Related News