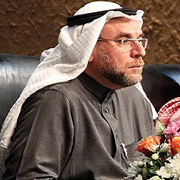 The dean of the Prince Sultan bin Abdulaziz College of Emergency Medical Services, Dr. Khalid Fouda Neel, has announced that the College is currently working on further developing management and training skills of its staff.
Administrative employees will participate in courses to advance their management, supervision, and program coordination skills to strengthen the leadership potential of the faculty
The faculty held its first session for administrators on the topic of effective leadership and strategic analysis and planning.
The program will offer a continuous range of training courses and programs targeting performance improvement.
The training courses fall under the framework directives of the faculty on raising the level of performance and competencies of their faculty.
Fouda noted the college is working toward the university wide initiative at KSU to further develop human resources, and such programs help in optimizing the development of skills.
Related News