An official delegation from the Aljazeera Center for Studies in Qatar visited Saudi Arabia's National Center for Youth Studies (NCYS) late last month in move underscoring the increasing cooperation between Arabic study centres support and enhance scientific research in the region and the GCC in particular.
The visit was headed by Ezz El-Deen Abdelmoula, chief of research at Aljazeera's Gulf Research Unit, Jamal Abdullah, a GRU researcher, and was received by the NCYS secretary-general Nizar Al-Salah, and vice secretary-general Abd El-Nasser Al Zahrany.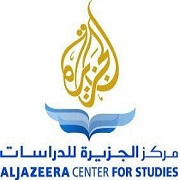 The GRU's Ezz El-Deen said that the Unit, founded in 2006 as part of the Aljazeera media network, aims at researching and analysing political and social developments and strategic changes in the region so as to prepare for future developments.
As part of its work, the center prepares and publishes studies, reports and books, and organises events as part of the pool of interests under the ACS.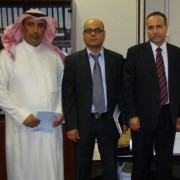 During the visit, the NCYS's Nizar Al-Salah underscored the center's recent achievements in research and programs serving Saudi youth, and gave an overview of the center's cooperation with regional and international institutions also working the field of youth studies.
The two groups concluded the visit by looking at possible areas of cooperation between the NCYS and the the ACS, and underscored the importance of sharing their experience and research in order to benefit more GCC youth.
Related News