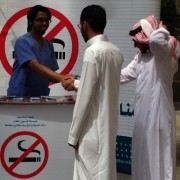 KSU's general supervisor of the Counseling and Guidance Center, Abdullah Al-Zaharani, announced earlier this month the launch of the center's awareness campaign to reduce smoking levels at the University.
The campaign is aimed at increasing the number of KSU faculty, staff and students who quite smoking, and is part of the center's wider campaign to educate the KSU community on the health problems associated with smoking.
Dr. Al-Zahrani said that the campaign, called "they are manipulating you," was not the first of its kind, and that the Center had distributed brochures and developed a number of activities and programs to help people kick the habit and limit its spread.
As part of campaign, the Center organised a stand in the KSU main hall that included many booklets and pamphlets about smoking and how it harms individuals and society.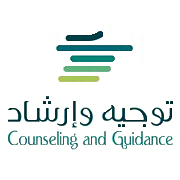 The Counseling and Guidance Center has also founded a permanent anti-smoking committee, represented by the administration of campus safety and security, that plays an important role in stopping those who smoke outside of designated areas, and has also stablished an anti-smoking integrated clinic to provide further awareness, support, and treatment for smokers.
Related News