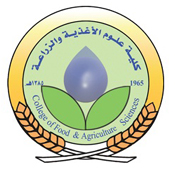 Faculty members from King Saud University's College of Food and Agricultural Sciences participated in a range of international conferences, workshops, and training courses over the past two months, building on the University's strong connections with international researchers and its position as a regional leader in Agricultural sciences.
Notable among the faculty's international visits was rector of academic affairs at the Agricultural Engineering Deparmtent, Fahad Alkoaik's participation in a conference in China as well as a training course, focused on mushrooms, in the Philippines.
Professors Ahmad S. Al-Hazmi, Ahmad A. Dawabah, and Salih Bin Noman Al Nazari from the Plant Protection Department also participated in the 4th international workshop for Cereal Nematodes, as well as the 10th International Conference for Plant Pathology both held in Beijing, China at the end of August.
Meanwhile, professor Abdullah A. Alsadon from the Plant Production Department participated in the 2nd international conference on frozen preservation methods for crops, which was held in the Fort Collins, Colorado earlier in August.
Other notable international visits include professor Azzam Bin Mohammad Al- Ahmad's participation in a conference in Germany focused on disease transmitting insects, while professor Ali A. Alderfasi, also from the Plant Production department, participated in a conference on drought and agriculture, held in Australia.
Related News