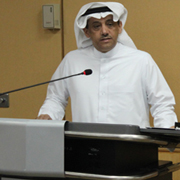 This week saw King Saud University Rector Badran Al-Omar launch the Al-Awwal, or The First, program under the slogan "Towards Outstanding University Teaching," in an initiative organized by the Deanship of Skills Development.
The Al-Awwal program aims at training and developing KSU faculty, and includes specialized training programs and workshops to help faculty learn vital strategies for motivating students and improve their learning, new trends in learning techniques, applying teaching standards from the National Commission for Academic Accreditation & Assessment (NCAAA), and how to consult with academic peers.
The program has continued throughout the week at the Sheikh Hamad Al-Jasser Hall, with Abdullah Salman Al-Salman, vice rector of Educational and Academic Affairs, Abdulaziz Al-Othman, dean of Skills Development, and a number of other faculty members in attendance.
Celebration's were launched with a reading from the Holy Quran, before Al-Othman delivered a speech welcoming the rector and the guests participating in the program.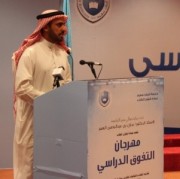 In his speech, Al-Othman elaborated on the role the deanship plays in developing standards of teaching at KSU, and helping faculty achieve the highest levels of honor and creativity in learning and teaching processes.
According to Al-Othman, participants in the program exceed 360, and come from both male and female faculties from a range of Saudi universities and military colleges. A number of international experts have also been invited to participate in the program.
Following Al-Othman, KSU Rector spoke on the multiple, flexible sources of learning now available to those teaching in higher education.
He also said he hopes the program run by the Deanship of Skills Development will mark a turning point in developing "outstanding university teaching."
Related News