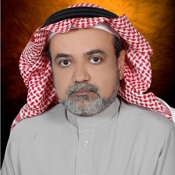 One of King Saud University's highly distinguished researchers and leaders has been named the new supervisor for the University's Research Chairs Program.
Nasser Al-Daghri, who specializes in biochemistry, was named the new supervisor and says he is happy and honored to be able to serve KSU's community in this way.
He also thanked KSU's rector, Badran Al-Omar, the vice rector for Graduate Studies & Scientific Research, Ahmed Al-Aameri, and the dean of Scientific Research, Rshood M. Khraif, for the opportunity.
Those involved with the Research Chairs Program said the news was exciting and that they looked forward to Al-Daghri's efficiency and capability in improving as well as developing the Research Chairs Program.
Al-Daghri has occupied a number of administrative and academic positions over his career so far. His previous positions include the executive director of the Organic Indicators Research Program, supervisor of the Prince Mutaib Chair for Biomarkers on Osteoporosis (PMCO), and director of the Organic Scientific Research Ethics Committee.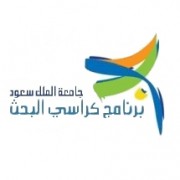 He has also been a member of the KSU committee cooperating with the Diabetes Charity Association, a member of the Academic Load Distribution Committee, and general secretary of the Saudi Osteoporosis Society.
Al-Daghri's research and academic work has been published across a number of international scientific journals, and he has participated in a large number of national and international conferences, seminars and workshops. He's also prepared and presented a number of programs for Saudi television.
He has been a visit professor in Warwick University since 2006, and pays an annual visit to the University's Obesity Laboratory to conduct research on obesity and diabetes.
Related News