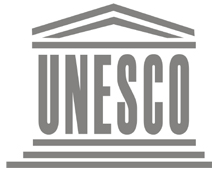 UNESCO has approved an application from the Reading Club at King Saud University to join the international organization as an affiliated member.
KSU's Reading Club is the first Saudi, non-government organization to become a permanent UNESCO member. The Club's membership indicates the similarities between its goals and programs, and those of UNESCO.
The United Nations Educational, Scientific and Cultural Organization seeks to bring about peace and security by raising the level of cooperation between countries across educational and cultural fields to establish global respect for freedom, the law, and human rights.
Membership will not only allow the Reading Club to participate in educational, cultural and scientific programs and projects recommended by UNESCO, but also
gives the Reading Club the chance to apply for membership in the executive office.
Participation in the Beirut Conference for the Union of Arab Clubs is now open to the Reading Club as the first Saudi club recognized by UNESCO.
The Reading Club and it's members now have the opportunity to participate in UNESCO programs run in over 190 countries, allow the club to exchange experiences and goals with the institutions and organizations that are part UNESCO.
Related News