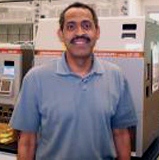 New research from King Saud University into the health benefits of the famous Ajwa dates from Medina shows the fruit has anti-inflammatory properties similar to commercially available drugs like ibuprofen and aspirin.
The research, published in the 61st issue of the US-based Journal for Agriculture and Food Chemistry, also shows that Ajwa dates contain active elements useful in the prevention of diseases like cancer.
Professor Muraleedharan Nair, head of the Natural Materials Laboratory at the University of Michigan, conducted the research in collaboration with KSU's Date Palm Research Chair while a visiting professor at the Chair, with a number of researchers from both universities also participating in the study.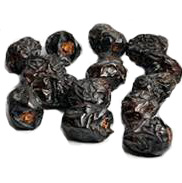 The dark brown, almost black, Ajwa date hails from the Al-Madinah al-Munawarah region in Saudi Arabia's west, and are known for their softness, dryness, and high price on the Kingdom's date market.
The Prophet Mohammed (PBUH) also mentioned the benefits of the Ajwa, saying they prevent certain diseases.
Ajwa dates contain many flavonoid glycosides, which have antioxidant properties. The study found that their inhibition rate is equal to existing commercial antioxidant products available in the market.
Ajwa dates were also found to have a cyclooxygenase inhibitory effect that is similar to commercial anti-inflammatory drugs like Aspirin, ibuprofen, Celebrex and naproxen.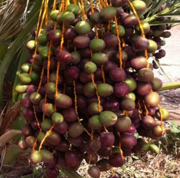 Beyond the antioxidant and anti-inflammatory benefits, the sugars in Ajwa dates are only monosaccharaides, making the dates beneficial for people who suffer from type-two diabetes.
The Chair's supervisor, Saleh A. Aldosari, said that the study is the first among a series of studies being conducted at the center into the major types of dates found in Saudi Arabia.
These research projects are supported by KSU as well as the King Abdulaziz City for Science and Technology, and the Kingdom's national plan for research projects.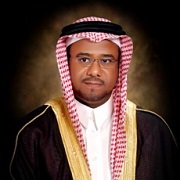 Aldosari also thanked KSU Rector Badran Al-Omar and the vice rector for Graduate Studies and Scientific Research, Ahmed Al-Aameri, for their support and continued encouragement of the work of the research chairs in general, and of the Date Palm Research Chair in particular.
King Saud University has adopted a policy of pursuing scientific leadership through its many Scientific Research Chairs, which
are sponsored by the University's agency for Graduate Studies and Scientific Research.
Related News