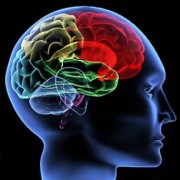 Leading ophthalmologists from the United States will present a series of lectures on developments in the field of neuro-ophthalmology over the next two days at a conference organized by the department of ophthalmology at King Saud University's College of Medicine.
The conference, titled the "40th Seminar on Neuro-Ophthalmology Update," has been organized in collaboration with the Saudi Ophthalmological Society and the King Khalid Eye Specialist Hospital, and will be held at KSU's King Abdulaziz University Hospital over November 4th and 5th.
Speakers at the conference include Dr. Anthony Arnold of Los Angeles' Jules Stein Eye Institute, Dr. Neil Miller from John Hopkins Hospital in Baltimore, Maryland, and Dِr. Jeffrey G. Odel from the New York Presbyterian Hospital in New York City.
Deputy medical director at King Abdulaziz University Hospital, Dr. Majed Alobailan, will chair the conference, which will also see a number of doctors working in Saudi Arabia participate.
Related News