The Governor of Riyadh launched a premier forum for senior Quranic reciters at King Saud Unversity earlier this month that saw leading contemporary reciters gather at the University over three days.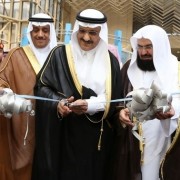 HRH Prince Khalid bin Bandar bin Abdulaziz opened the forum, which was overseen by the supervisor of KSU's Holy Quran Teaching and Reading Chair, Mohammed bin Fauzan Al-Ummar.
Leading Quran reciters from around the Muslim and Arab world attended the three-day forum.
At the opening, Al-Ummar thanked Prince Bandar for his particular support reciters of the Holy Quran, and also acknowledged KSU's leading role in the field by establishing such forums.
He also encouraged regional organizations to further develop partnerships and coordination in work related to the Holy Quran and its recital.
The forum played a central and important role in bringing together senior reciters from the Muslim world and providing a forum for them to share their experience and expertise in the field.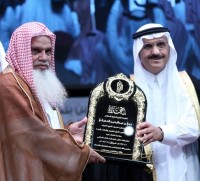 Al-Ummar pointed out that the forum was a chance to honor the senior pioneers of the field, and review the biography of the most important reciters in the first half of the hijri 14th century.
It was also a chance to highlight the most important recitation schools in the Islamic world, and to bring recitation students together with the leading reciters in the Islamic World to benefit from their expertise.
Related News