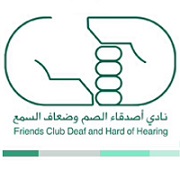 To celebrate the International Day of Persons with Disabilities, King Saud University's 'Friends of the Deaf and Hard of Hearing'  club arranged an awareness program on hearing disabilities.
The awareness program, held on December 3rd, took place in the basement of the College of Education, where visitors were given information on the challenges faced by those with disabilities, and the impressive achievements they have accomplished
A number of faculty members also took part in the awareness program, praising students for organising the event, and correct misinformation about those with hearing disabilities.
The International Day of Persons with Disabilities has been celebrated every year on 3rd December since 1992, and was launched by the United Nations.
The Day aims to promote an understanding of disability issues and mobilize support for the dignity, rights and well-being of persons with disabilities. It also seeks to increase awareness of the benefits of working to fully integrate persons with disabilities in every aspect of political, social, economic and cultural life.
Related News