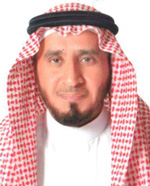 College and institute dean selection advisory committee declared, under the guidance of KSU's Rector, that the application for the nomination for the following posts is open: dean of Scientific Research, Dean of the College of Applied Studies and Community Service, and Dean of the Community College.
This process is expected to take place either by extending the term of service for the current dean, or by selecting a new dean.
An evaluation will also be made for the current dean and whose deanship term will be ending. This evaluation is to be found in the following link at the Committee's website.
Najeeb Al-Ghurery, the advisory committee's secretary, mentioned that the University seeks to hire the best candidates for such positions.
The Committee however requests the candidates to read the conditions for the nomination process and selection procedures. They are also asked to read the expected personal characteristics suitable for each post.
The applications shall be submitted to the below mentioned link. Application deadline will be on Saturday 3rd  Raby` al-awal 1435 (4th January, 2014)
Accordingly, the Committee invites all head of departments, deputies and academic staff members of the above mentioned colleges to fill in the evaluation form in attempt to evaluate their deans' standards of performance.
The participants are requested to log on the University's intranet as this evaluation will only include those who work inside the University.
The Committee would finally like to assert that the participants' data will be dealt with very confidentially and that it will be only used to compare between the candidates.
Related News