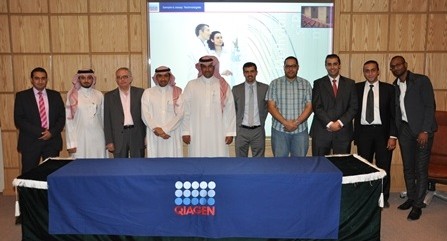 Medical and Molecular Genetics Research Chair, College of Applied Medical Sciences organized a lecture at room 118 on Tuesday 12-11-2013. The lecture was on the  latest scientific developments in the technologies of the next generation of nucleic acid sequences and polymerase chain reaction ( PCR ) and quantitative synchronous applications in the field of study and diagnosis of genetic diseases such as all kinds of cancer.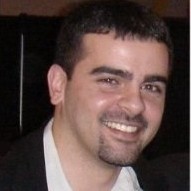 Dr. Raed Samara,the scientific advisor and international director of development company Qiagen, gave the lecture. Moreover, Supervisor Chair, Dr. Yazeed Al-Sheikh stated that the organization of this event comes within the frame of the objectives set by the Medical and Molecular Genetics Research Chair-the achievement of research and scientific partnership with the international centers and companies.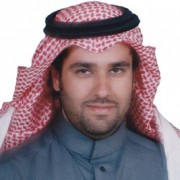 Dr. Al-Sheikh added that there are a huge number of genetic diseases infecting humankind among which 5000 of them are recognized medically and around 3800 genes causing such diseases were discovered. It is expected that the development of the sequence of the nucleic acids and the interaction of the quantitative chronological sequence of polymers will highly contribute to the discovery of new more genes which cause a lot of genetic diseases not previously diagnosed especially such diseases which arise due to the marriage of relatives frequently taking place in the Kingdom. He also added that this new technology is the main scientific axis which depends on the genetic composition of the individual.
Dr. Mourad abu Al-Saud, Researcher and Assistant Professor stated that the application of such new technology started in 2004 and has become widely spread upon the discovery of the human genome sequence in 2001.
He also stated that this technology is currently witnessing an unprecedented application on the research level thanks to its high productivity, high throughput as it can read the nucleic acid sequence with an accuracy that reaches a 99.94%, a very low cost (a complete genome sequence can be made only for US $ 1000) and its various applications compared to its counterpart. This technology is not only used for the living organisms on the formation of whole genome and exome sequencing but it can also be used in a specialized quantitative way through the discovery of the occurrence of genetic mutations rates for specific pathway genomes or any specific biological processes and the expression profiling and epigenome.
Related News