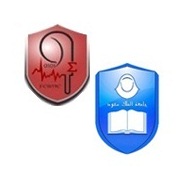 Vice Rector for Female Student Affairs in cooperation with Vice Rector for Graduate Studies and Scientific Research launches a breast cancer awareness campaign under the patronage of HRH Princess Mashael Bint Muhammad Al-Saud.
The campaign is aims to educate female students and university staff about the importance of early detection of breast cancer.
The awareness campaign is running on Tuesday and Wednesday 24-25 December at conference hall, female section.
Related News