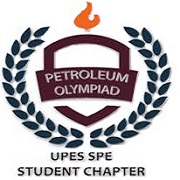 College of Engineering's petroleum club team will play in the finals of the Second Petroleum Olympiads 2014 which will be organized by the University of Petroleum and Energy Studies in Dehradun, India next February.
The team -which consisted of Zayd Saad Al-Sahly, Abdullah Ibrahim AlGooder and Ibrahim Atteya Alharthy- made a record after competing with 300 strong teams of the Universities' clubs from different parts of the world through the internet.
The Saudi team in fact was able to be among the top 52 teams to play the finals to highlight the fact that KSU's students are distinguishable and that they are always keen on keeping the University at the top in all international events.
Head of the team, Zayd Saad Sahly said: "first, we are thankful for Allah for all His blessings and the fact that He helped us reach the finals and to be among the top 52 teams internationally." He added that the choice of the team's name "SPE-KSU" came as the abbreviation of the "Saudi Petroleum Engineers at King Saud University" in an attempt to keep the name of their beloved University mentioned. He finally ended his words wishing to achieve victory for his team and to top all other teams in the Second Petroleum Olympiads 2014.
Related News