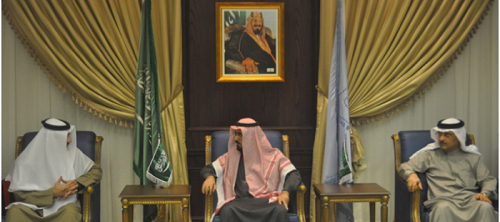 Vice Rector of of Academic and Educational Affairs,  Abdullah Salman Al-Salman on the behalf of  KSU Rector Badran Al-Omar welcomed Bahrain Polytechnic delegation on 1St January, 2014.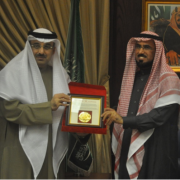 The Delegation also discussed possible aspects of cooperation with KSU and  Bahrain Polytechnic in the field of agriculture.
Mohamed Al Aseeri, acting CEO of Bahrain Polytechnic lead the delegation with Hasan Almulla Deputy Chief Executive Ed. Services and Lina, who is a responsible national initiative for agriculture.
Related News