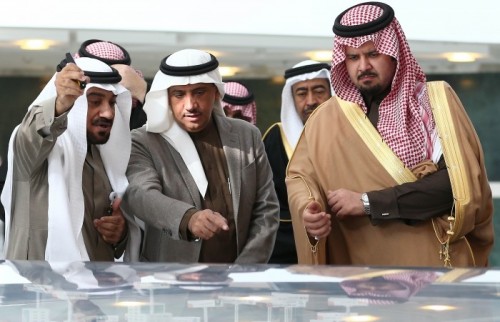 HRH Prince Salman bin Sultan bin Abdulaziz, the Deputy Defense Minister visited Innovation Tower at King Saud University was greeted by KSU Rector Badran Al-Omar with Vice Rector Abdulaziz Salem Al-Ruwais, Vice rector for Graduate Studies and Scientific Research Ahmed Al-Aameri and  Riyadh Techno Valley  (RTV) CEO Abdulaziz Nasser Aldusari on last week.
HRH Prince Salman bin Sultan reviewed joint cooperation programs between KSU and the Defense Ministry at RTV. Moreover, HRH Prince watched documentary on the tasks and achievements as well as future projects and plans of RTV.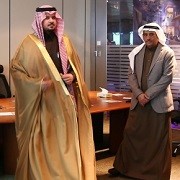 Further, HRH Prince Salman bin Sultan moved to College of Engineering to visit Prince Sultan Advanced Technologies Research Institute (PSATRI) and the Advanced Manufacturing Institute was greeted by officials of the Engineering College.
HRH Prince Salman bin Sultan's visit also covered College of Computer and Information Sciences, where he also watched a program on command and control at Center of Excellence in Information Assurance (COEIA and listen to a detailed and comprehensive explanation of information then left his headquarters where he was seen off by the KSU Rector with other officials.
HRH Prince Salman was born in Dhahran in 1976. His father is late Prince Sultan bin Abdulaziz, former Crown Prince of Saudi Arabia. Prince Salman bin Sultan has a bachelor's degree in military sciences and attended several courses in security and intelligence matters.
Related News