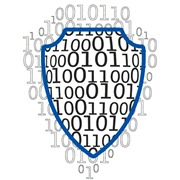 Center of Excellence in Information Assurance (CoEIA) at King Saud University and IT Research Center for the Holy Quran (NOOR) at Taibah University have been successful in winning a joint competitive research grant by the General Directorate of Research Grants at King Abdulaziz City for Science & Technology (KACST). CoEIA and NOOR Quran Center already have signed an MOU for joint research collaboration, projects and academic activities for the promotion of Information Technology for the Digital Holy Quran.
 The titled of winning project is "A Secure e-Quran Certification System Integrating Audio, Image and Text Watermarking Technologies for Verification of Integrity and Content-Authenticity". This project received an 'excellent grading' (Avg. review score by 3 reviewers 83.2%) in the peer-review process.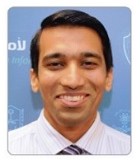 The investigator of this project from CoEIA is Dr. Muhammad Khurram Khan. As per Dr. Khurram, this is the first step for paving the way of collaboration between CoEIA and NOOR center.  Dr. Khurram explained that this is a 2 year research project and the objective of this project is to study and explore the methods and techniques for the digital Quran verification, authentication and security, and diminish the chances of tampering with the digital Holy Quran. He further pointed out that recently, people are adopting Mobile Apps and other electronic forms (e.g. digital devices or websites) for reciting the Holy Quran because of ease and mobility. However, there are chances of mistakes, either intentionally or unintentionally, by the manufacturers and there is no authentic body which can validate the electronic format of the Holy Quran.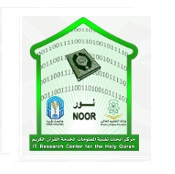 Therefore, this project is envisaged to cater these the problems and develop solutions to help the muslim community in building a trust on the authentic and error-free Holy Quran available online or in electronic devices. Dr. Khurram and his team has already done some basic research in the digital Holy Quran authentication field in collaboration with NOOR Quran center at Taibah University and they have developed some techniques and published a couple of research papers. Now, the KACST funded project will be a vehicle to promote this research and develop some innovative solutions in this field.
Dr. Khurram is an extremely innovative academician and scientist who is an inventor of more than half dozen US/PCT patents and published 175 research papers in International Journals and conferences. He secured several national and international research grants under the domain of information security. Further, he is senior member of IEEE (USA), IACSIT (Singapore) and a member of IEEE technical committee on security and privacy (USA). Dr. Khurram is an editor of 14 International Journals among them, 8 journals are ISI-indexed published by Elsevier, Springer, Wiley, Hindawi, and IEEE. Dr. Khurram is a serial international speaker at several Universities, institutions and conferences.
Related News