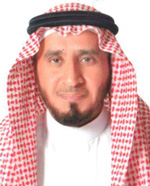 A KSU advisory committee for the selection of Deans of Colleges and Institutions has initiated nomination for new deans of colleges under the direction of KSU Rector Badran Al-Omar.
The nomination for the following posts is open: Deans for College of Dentistry, College of Nursing, College of Food and Agriculture Sciences, and College of Languages and Translation,
The Secretary of the Committee Najeeb Al-Ghurery noted that the university seeks to select the best persons for this leadership positions.
On this occasion the committee is pleased to invite all head of departments, deputies and academic staff members to participate in performance evaluation of their college's dean.
The committee also would like to inform you that evaluation data will be treated as strictly confidential and will be used only in the comparison between the candidates for position of dean.
The selection committee's website also details the specifics of the selection and nomination procedures for the dean position, and can be accessed at https://eservices.ksu.edu.sa/DeansSelection
The nomination will be closed on 1 March, 2014.
Related News