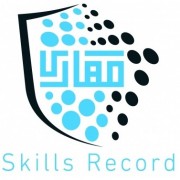 Deanship of Student Affairs recently launched skill record certificate program for students under the patronage of KSU Rector Badran Al-Omar.
The skill record is a certificate program to enhance computer and others skills of all students by providing training during their university studies.
Further, skill record program will increase opportunities for students to obtain appropriate jobs by providing training and supports according to students' skills abilities.
The skill record certificate program launched with following objectives:
To provide certificate to students indicating professional skills and personal experience during university studies.
To improve students' skills through training and support.
To highlight students' efforts and ability in non-academic areas.
To motivate students to pay attention on non-academic skills.
On the Females Center, Vice Rector for Female Student Affairs Fatimah Jamjoom,  also inaugurated skill record program at new female campus of King Saud University in the presence of Einas Al-Eisa, Dean of Female Center for Scientific and Medical Colleges at building number 25.
Related News