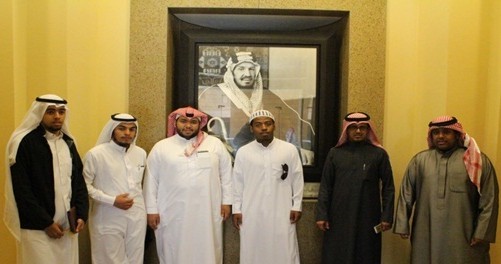 A students group of Riyadh Community College visited the King Abdulaziz Historical Center on last week.
During their visit the students learned history of the late King Abdulaziz Al-Saud family, documents, manuscripts, photographs and films of historical, research, publications, books, old, treatment methods and archaeological automotive group used by King Abdulaziz during different stages.
The King Abdulaziz Historical Centre is a region in the city of Riyadh, the capital of Saudi Arabia. It is not the "historic center" of the city as this lies to the south around Masmak fort and the main Friday Mosque" in the Dira district.
The origin of the King Abdul Aziz Historical Centre is the former compound of the Murabba' Palace, that was built by King Abdulaziz about one and a half kilometers to the north of the old city and well outside of the then still existing city walls.
Related News