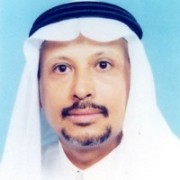 The public relations and Media department at the College of Computer and Information Sciences organized the first meeting for the new Dean Professor Hassan Mathkour with the faculty and staff of the college to review the development plan and vision that he is thriving to achieve during his tenure as Dean of the College.
Dean News Mathkour inaugurated the meeting with welcoming words to the great attendees and thanked them for coming and doing so: " I thank everyone for this great attendance, this is a great indicator that everyone is eager on the development of this great educational edifice, and the crave to achieve the goals, I hope that If I make the right decisions then back me, but if I'm making the wrong ones, then correct me".
Futher, Professor Mathkour went on to review a number of strategic objectives of the University that are inspired by the government and the Ministry of Higher Education, which will be focused on by the  Deanship  of the College and during the coming period .
The Dean Mathkour stressed several topics in this meeting including: community service, education, quality, and also communicating with college graduates and hold meetings with them to benefit from their experiences and opinions, in order to benefit the community. Especially that some of them are heading huge agencies and firms in the country and hold senior positions, which the college is so proud of.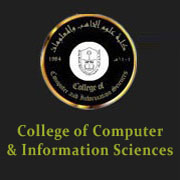 In relation to the quality aspect, he was delight to say: "I do not work productively without improving the quality of work " where quality is a key pillar of institutional work and we will work to develop and raise productivity and promote the principle of loyalty, which must be imbedded in the college staff and faculty .
Professor Mathkour explained that the college is working hard to achieve and implement a quality system KSU-QMS, summing his speech he stated that if everyone put the minimal effort to work productively and with quality it will accomplish the goals because we have great qualities in our faculty and staff members.
Dean Mathkour stressed the great potential to achieve the goals and objectives set, taking into consideration the continued support of the university administration, which aims to improve the education process and use the best means available and the best approaches that positively impact the college graduate who is greatly looked upon by government and private sectors.
Moreover, at the end of the meeting Professor Mathkour listened to questions and thoughts from the attendees, it showed many members of the faculty and staff satisfaction with a deep and a clear vision from the current college deanship, they also thanked and praise the previous Dean as they considered him the beginning of a new and bright era after he achieved many important goals such as achieving academic accreditation and access to an outstanding level in scientific research.
Related News