The Saudi Society of Pediatric Gastroenterology, Hepatology, and Nutrition (SASPGHAN) is going to be organized third international conference on gastroenterology, hepatology and nutrition in children.
The third international conference will be held from April 23 to April 24, 2014.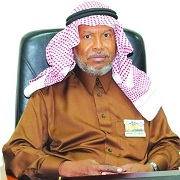 Dr. Assad Mohammed Assirri, head of organizing committee informed a number of topics will be discussed in this international conference, including gastroenteritis, ulcerative colitis, chronic diarrhea, hepatitis B & C, tuberculosis gastrointestinal tract, gastrointestinal tract metabolic, sensitivity nutrition, all digestive,  liver and Celiac diseases in children.
Further, Dr. Assirri stated speakers and participants will also come from Canada, Britain and India as well as health sectors in the KSA and other GCC countries.
Interested candidates can register through this e-mail: SASPGHAN2014@ gmail.com
Related News