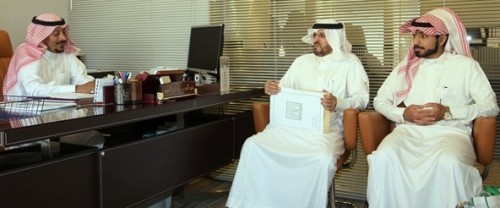 King Khalid University (KKU) delegation was led by Ahmad Al-Faya, Dean for Faculty and Staff Relation visited King Saud University's Deanship of Faculty Members and Personnel Affairs on March 23, 2014 (Sunday).
Daifallah Al-Zaydi, Assistant director of employee relations at KSU deanship has received KKU delegation.
The KKU delegation toured all units of Deanship's where all heads of units explained about mechanism for the implementation of administrative procedures.
KKU Dean Ahmad Al-Faya gone through KSU's recruitment procedures for main & private employee sas well as  software & technology for providing e-services to KSU staff and employees which reduced so much paper work.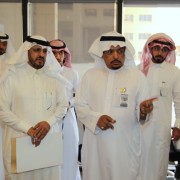 Further, KKU Dean Al-Faya stated we are very impressed after visiting all sections of deanship. He also stressed KKU is looking to strengthen cooperation and communication in the coming days with King Saud University.
Related News