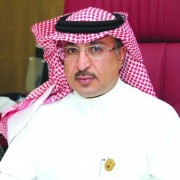 On behalf of the Rector of King Saud University, Badran Al-Omar, the Vice Rector for Graduate Studies and Scientific Research, Ahmed Al-Aameri inaugurated the First Conference of Spine Surgery at last week of April, which is organized by the Department of Orthopedic Surgery at the College of Medicine and King Saud University Medical City (KSUMC). The event was held at the College's Main Auditorium and it will be for two executive days.
Dr. Khalid A.M.  Alsaleh, Head of the Spine Unit at KSUMC, said that the conference will include in its agenda discussions of the most important findings of spine surgery, adding that an elite of senior spine surgeons will participate in the event from around the globe including America, United kingdom, Canada, Turkey and China in addition to speakers from the Gulf States and a large number of consultants specializing in the field of spine surgery from various medical sectors in the Kingdom.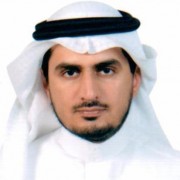 Dr. Alsaleh emphasized the importance of this conference for its global presence and the outstanding scientific material which will eventually have a positive impact on the physicians and patients in particular as it is held at KSUMC's College of Medicine, which will enable students to benefit from that elite of surgeons who were invited from various countries around the world to participate and attend in order to exchange expertise and experiences as well as the latest technological advances in the field of spine surgery .
He commended the ongoing support and efforts by university officials, College of Medicine and the Medical City for arranging such conferences, Dr. Alsaleh also praised the direct support of the Rector Al-Omar, and all colleagues in the preparatory and regulatory committees.
Concluding the conference, he asked of Allah-The Almighty-for this global scientific gathering to reflect the Medical City and College of Medicine pursuance of excellency.
Meanwhile, Vice Rector Al-Aamerii, opened the accompanying exhibition, which hosted a large number of leading companies in the field of surgeries and chiropractic displaying the latest technological advances of spine surgery.
Related News