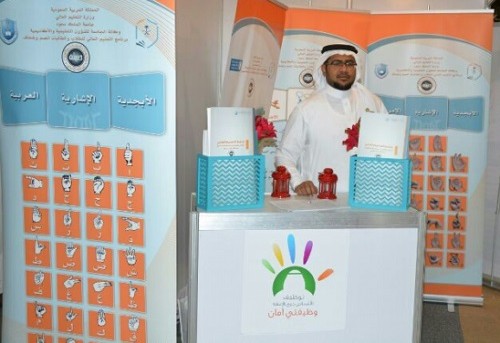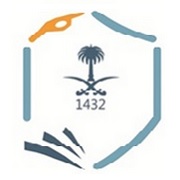 King Saud University's 'Friends club Deaf and Hard of Hearing' participated in first national forum for employment of persons with disabilities sponsored by HRH Prince Khalid bin Bandar bin Abdulaziz, Governor of Riyadh.
The forum was organized on May 13, 2014 under the slogan 'job security' idea given by Social responsibility club at Student Affairs Deanship of King Saud University
KSU deaf & hard of hearing club gave induction about services provided to KSU's deaf and hard of hearing students.
In addition, deaf & hard of hearing club distributed brochures, letters, indicative cards and indicative dictionaries to all disabled persons.
Abdullah bin Musa Al-Jassas leads deaf & hard of hearing club participation in employment forum.
Related News