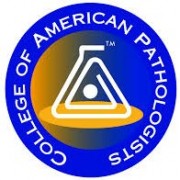 King Saud University Medical City (KSUMC) Laboratories received the accreditation of the College of American Pathologists (CAP) for the second time consecutively. This organization is specialized in quality assurance of laboratories around the world.
On this occasion, Dr. Abdulrahman Al-Muammar, KSU's vice rector for Health Specialties, stated that laboratories of KSUMC obtained this accreditation for the second time through an evaluation which followed strict criteria. He added, that the assessment went through several stages starting from receipt of samples, registration, and storing through laboratory employees and their qualifications.
Further, Dr. Al-Muammar added that the CAP program is one that is internationally recognized, and is one of those programs that incorporates a team of professionals and practitioners in the laboratory as inspectors. He added that the program evaluates the laboratories according to strict criteria praising the concerted efforts at the Department of Laboratories by workers and laboratories technicians as well as porters for their role in the delivery of samples, reporting of results storing them and resending in record time.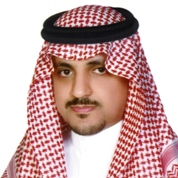 Dr. Al-Muammar said that KSUMC's laboratories were equipped with sophisticated devices providing precise and rapid analysis of samples and results, in addition to advanced systems for sorting and storing the files. These devices are operated by qualified staff members which enabled those laboratories to obtain accreditation earnestly.
Dr. Al-Muammar mentioned that the program is targeting patient safety through quality development of laboratory services, employee training, preparation of strict criteria for their procedures, and ensuring that those laboratories meet all regulatory requirements. He further emphasized that the evaluation and accreditation of health services in the City is part of a comprehensive project to obtain accreditation for medical services, adding that the Canadian Council on Health Facilities Accreditation has accredited the City in the past, and thus this accreditation received by CAP comes as another success achieved by the Medical City.
Dr. Al-Muammar extended his sincere gratitude to the Rector of King Saud University, Badran Al-Omar, for his ongoing support and guidance in the development of medical services at KSUMC.
It is worth mentioning that this accreditation is an internationally acknowledged program as it is issued by the College of American Pathologists CAP. CAP is a non-profit medical organization based in the United States, and provides services for more than 6,000 laboratories around the world in line with international standards of excellence as it is considered a pioneer in the field of quality assurance of pathology services and medical laboratories.
Related News