King Saud University Medical City (KSUMC) launched a new incentive program in a series of motivational programs for the employees as part of its development plan entitled "Outstanding Employee of the Month".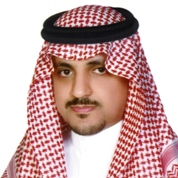 Dr. Abdulrahman Al-Muammar, KSU's vice rector for Health Specialties stated this program aims to provide a creative work environment by encouraging and motivating employees so they can come up with developmental ideas contributing to the improvement of KSUMC services as well as promoting competitiveness making KSUMC a leader in providing world-class health services
In Addition, this new program aims to strengthen employee's loyalty and stimulate excellence in productivity through discipline and quick task completion as well as mainlining courtesy and a presentable appearance in which the outstanding employees' names will be displayed around the City's corridors.
This will be accomplished through a policy with a purpose to encourage employees and motivate them to provide the highest performance quality; the employee is nominated "Employee of the Month" by a committee of several departments.
Dr. Abdulrahman Al-Muammar, KSU's vice rector for Health Specialties, said that the high standards adopted by the Medical City aim for the satisfaction of patients and visitors alike, and this requires mutual collaboration of the administrative staff, doctors, and technicians in order to provide an ideal model that reflects the high quality of provided services as well as the ability to tactfully deal with visitors and patients.
Dr. Al-Muammar expressed his gratitude and appreciation to the Rector of King Saud University Badran Al-Omar, for his relentless and continuous support for the efforts seeking to improve medical services at KSUMC.
Related News