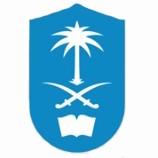 The Standing Committee of Epidemic Control at King Saud University Medical City (KSUMC) has embarked on its meeting on the reformation of the committee under the supervision of the Rector of King Saud University Badran Al-Omar, and the leadership of the Chief Executive Officer, KSUMC, as well as participation of certain number of members reaching 21 individuals from different sections and departments of the Medical City.
The functions of the Committee focus on the study of the spreading of infectious diseases and formulating methods to control and reduce them, as well as setting the rules and data of reported cases. The Committee also partakes in raising community awareness in coordination with the concerned authorities, in addition to making guidelines for health practitioners   to prevent diseases and find appropriate treatments. The Committee is also responsible for research development related to infectious diseases, and supervision of students' contributions which is to be organized as a part of the curriculum.
Meanwhile, KSUMC adopted a contingency plan to combat "coronavirus" by educating doctors and administrative staff of its symptoms, which includes acute respiratory infection accompanied by a high temperature along with coughing and shortness of breath. The plan aims to speed up the early detection of confirmed cases, and prevention of transmission.
The plan provided a package of measures to be undertaken by members of the KSUMC medical team to prevent transmission once discovered; instant insulation, wearing gloves, masks, washing hands with soap and water, using disinfectants, cleaning surfaces constantly, disinfecting all medical instruments used in examination, treatment of patients by modern sterile tools as well as sanitizing and dis infecting patients furniture. Further, the plan includes measures pertaining to handling suspected cases of coronavirus as to sending the patients swab sample to specialized central labs at the Ministry of Health. When such cases are confirmed, patients shall undergo treatment according to the criteria approved by the World Health Organization and the Ministry of Health.