Wednesday May 21, 2014, HE Chief Executive Officer of King Saud University Medical City (KSUMC), Dr. Abdulrahman Al-Muammar, opened the "Patient Safety" exhibition organized by the Quality Management Department in collaboration with a group of accredited medical practices.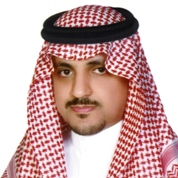 The exhibition was held at the Medical City's main garden and attended by the Dean of the College of Medicine and Supervisor of University Hospitals, Dr. Fahad Al-Zamil, vice deans of the College of Medicine, department heads, doctors, and consultants of the Medical City. Dr. Al-Muammar toured the exhibition and was briefed on the exhibitors introductory material, and contemporary tools in the field of patient safety, and in the end of the visit, he wrote a message in the guestbook in which he expressed his gratitude and appreciation for the organizers of this exhibition.
Dr. Khalid Alswat, Vice Dean of the College of Medicine for Development and Quality, said that the exhibition offers visitors an introduction of internationally accredited health practices for patient safety, such as the 18 Canadian Accreditation Standards, which were recently acquired, and were virtually explained at the event. Dr Alswat pointed out that the exhibition aims to educate and inform visitors about internationally accredited health practices, in addition to raising awareness of workers and health practitioners including nurses, doctors, technicians and administrative employees, as well as informing them on the latest scientific findings in this field, which will be reflected on performance and practice.
Dr Alswat extended his gratitude and appreciation to Chief Executive Officer of KSUMC, Dr. Al-Muammar for his avid interest and support for such initiatives.
Related News