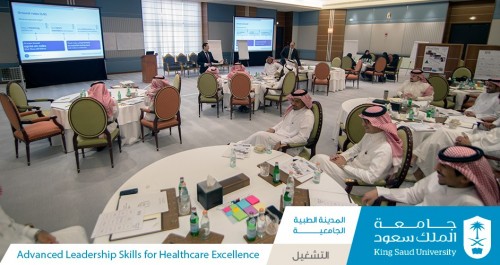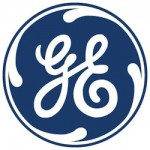 Saturday, May 24th, 2014 - King Saud University Medical City (KSUMC) conducted a workshop entitled "Leadership Skills for Outstanding Healthcare" at the Ritz-Carlton for the leading staff of KSUMC in collaboration with the GE Healthcare Company, which is one of the leading educational institutions of healthcare, where a group of international experts in this field participated at the event.
The participants discussed several subjects at the workshop including team administration, meeting execution for leaders, change and development management for healthcare leaders, diplomatic management, and secrets for outstanding management.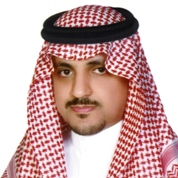 Chief Executive Officer of KSUMC, Dr. Abdulrahman Al-Muammar, emphasized the importance of such workshops as they have a significant impact in developing the different departments. At the workshop, a number of leading international companies were invited such as "General Electric" in order to offer their expertise in the management field. He indicated that this workshop is one of the long-term training programs that the Medical City is providing for its leaders which aim at obtaining high levels of administrative competency for KSUMC employees.
Dr. Al-Muammar expressed his gratitude and appreciation for conducting such workshops as they have a significant impact in the developmental process the City is undergoing on many levels, and he prayed for The Almighty to bless those in charge of these initiatives for achieving further progress and development at KSUMC.
Related News