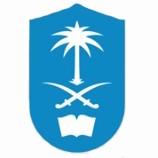 King Saud University Medical City (KSUMC)launched an induction program for administrative leaders whom have recently joined the Medical City in order to facilitate for their integration and introduction to the main departments as well as providing them with all information and tools to take on their assigned tasks efficiently.
This program aims at facilitating the leadership transition of the new employee and getting them adjusted to the new environment, in addition to helping them get familiarized with the Medical City's policies and procedures. This task is carried out by the Standards and Performance Management at the Operations of the Medical City taking into account the best tools and methods to maintaining a smooth transitional process for the new employee in charge.
The program is implemented through an institutionalized system which governs and determines the framework of implementation by professional coordination and coherence with departments that the recruited leaders will be joining. The process will begin with organizing a reception for the leader, and an induction program thoroughly explaining the strategy of the Medical City, its system and procedures, functions and scope of work of the various departments, in addition to presenting organizational and administrative indications.
This induction program includes several meetings with Medical City officials to learn about the different department directors and the challenges they are facing, as well as any information contributing to adjustment process of the recruited leader.
Meanwhile, Chief Operating Officer of KSUMC, Mr. Abdulmohsen Al Ashry,  indicated that the introduction of an induction program for senior staff is an integral part of a development plan to building a human resources system concurrent with the development plan of a comprehensive strategy for the Medical City, Mr. Al Ashry commended the continuous support of His Excellency, Chief Executive Officer of KSUMC, Dr. Abdulrahman Al-Muammar, in order to improve the administrative system of the Medical City.
Related News