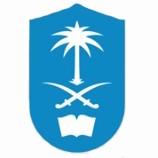 As part of a comprehensive plan for the preparation of sport and social activities for its employees, the Housing and Recreational Activities Department of KSUMC organized a tennis tournament for women, in Al Aqaria housing compound from May 30 to 31, 2014.
The Chief Operating Officer of KSUMC, Mr. Abdulmohsen Al Ashry, stated that arranging this tournament is part of a strategic plan adopted by the Medical City for employees in housing compounds, which includes social and sport programs and activities, in addition to organizing trips to visit historic sites around the Kingdom. He emphasized the importance of organizing such programs which in return promote health and mental stability and reinforce the employees' affiliation with their organization, adding that all the necessary equipment and facilities were prepared for the event. He also praised the great effort made by the organizers and those in charge of this tournament.
Mr. Al Ashry expressed his gratitude and appreciation to His Excellency the Chief Executive Officer of KSUMC, Dr. Abdulrahman Al-Muammar, for his constant support of such activities that promote a positive work atmosphere for KSUMC employees.
Related News