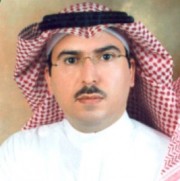 Under the slogan of "A sound Mind in a Sound Body", the King Saud University–Medical City (KSU-MC) has organized a Ramadan football tournament for all employees, which was held on Sunday, July 6, 2014 at the Professional Fields, Irqah.
The tournament aims to reinforce the act of social convergence, and to encourage the sense of teamwork and cooperation between employees of the Medical City, whereby number of participants has reached to twelve teams from different departments under the King Saud University- Medical City Operations. The tournament was started on Sunday, 6th of July and had continue until Tuesday, 13th of Ramadan. The event starts at 9:30 PM and ends at midnight, and held on the green space of the professional fields, Irqah.
The Director of Housing and Recreational Activities, Mr. Abdullah Al-Sarhani has invited all employees of the KSU-MC to participate in such athletic events. Mr. Al-Sarhani pointed out the importance of the spiritual value of the Holy Month of Ramadan, which should be taken as an advantage by organizing tournament such as this, assuring that it will help in reinforcing and energizing the employees' physical fitness.  He also added that King Saud University - Medical City offered a variety of social programs which are being organized throughout the year.
Mr. Abdulmohsen Al-Ashry, Chief Operating Officer, KSU-MC, stated that this tournament is an embodiment of the Medical City's vision, which aims towards creating the sense of social harmony, and supporting the concept of cooperation between the Medical City staff members.
Al-Ashry further stated that the tournament is, in fact, based on the concept of Social Responsibility, which has been introduced by KSU-MC recently. He emphasized that King Saud University- Medical City is committed to support any programs or events targeting the society by spreading awareness of medical or social fields.  He then expressed his gratitude to Dr. Abdulrahman Al-Muammar, Chief Executive Officer, KSU-MC for his untiring support to meet the expectations and vision of King Saud University under the leadership of the KSU Rector Badran Al-Omar.
Related News