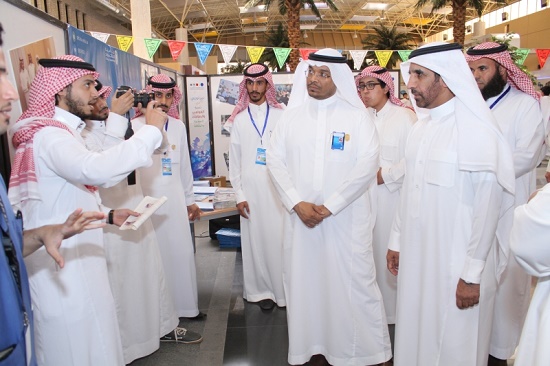 Preparatory Year Deanship formed six new students clubs on student clubs day, celebrated in the presence of KSU Students Affairs Dean Fahad Hamad Al-Qurainy on Tuesday September 2, 2014.
The function included all the PY's previous clubs as an integral part of the cognitive and academic skills. These six clubs are formed: social responsibility, science & technology, business, youth culture, arts and sports club.
Moreover, PY Dean Nami Aljehani appreciated to Student Affairs Dean Al-Qurainy for giving much attention on students' extra curriculum activities.  He added to participate in extra curriculum activities is an opportunity  to give shape of hidden talent, sharp leadership skills and learning new experiences.
In addition, PY Dean Aljehani also announced previous years' achievements of students clubs.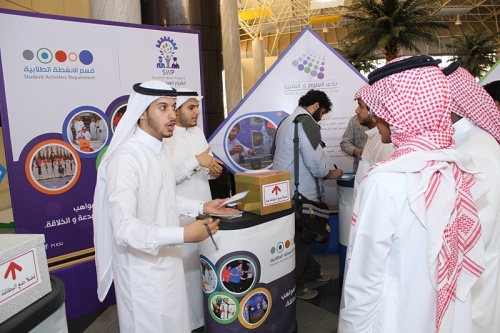 le