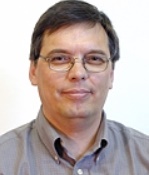 The Department of Radiological Sciences at College of Applied Medical Sciences of King Saud University is going to be organized a lecture on "Germanium-doped Optical Fiber for Real Time Radiation Dosimetry and Radiotherapy Application"  with colloboration of visiting professor program on 7th December, 2014  from 10-11 am at CAMS Develop Skill Hall.

The lecture will be given by Professor David Bradley from University of Surrey, a visiting Professor of KSU.
David Bradley is Professor in Radiation and Medical Physics and is the Course Director of the MSc in Medical Physics.
Dr. Bradley has active research interests in the fundamentals and applications of photon scattering, radioanalytical techniques for determination of trace element concentrations, radiological risks associated with Naturally Occurring Radioactive Material (NORM), the development of synchrotron techniques for characterisation of media, predominantly biological tissues, radiation effects on tissues, and development of silica based luminesence dosimeters.
Related News
University of Surrey Professor Visits KSU