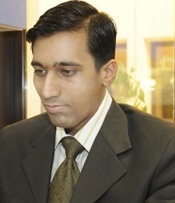 King Saud University scientists, Dr. Muhammad Khurram Khan and Dr. Mohamed Eldefrawy, got a USA patent on their new invention for the banknote/currency-note authentication system using smartphone, under patent number 8,931,688. The title of the patent is "System and Method for Currency Validation". 
"The currency notes are being accepted as the most appropriate agent of monetary transaction all over the globe and the problem of counterfeiting on a large-scale has recently been posing a serious threat to our society and community. Advancement in sophisticated digital image processing tools and the latest printing technologies is also playing a significant role in producing increasing number of fake banknotes every year. Maintaining confidence in security documents or products, especially banknotes, remains a major concern for the central banks in order to maintain the stability of the economy around the world", elaborated on by Dr. Muhammad Khurram Khan on the problems of paper currency notes.
Further Dr. Khan provided some global statistics, "The global counterfeit money market is very large in magnitude. From 2005 through the first half of 2014, the Bank of England removed £81 million of fake notes from circulation in the market. In 2013, U.S. authorities recovered about $89 million in counterfeit money. European Central Bank data estimates that about €17 million worth of fake Euros were recovered in the second half of 2013. This data is alarming for the governments and there is a need of developing intelligent and real-time solutions by leveraging the technology used in our daily life".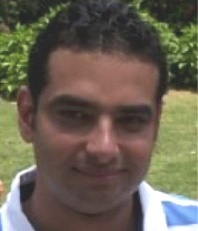 "Our invention is a novel solution to overcome the validation of currency notes in real-time by using NFC-enabled smartphone. However, central banks have to first introduce radio frequency identification chips in the banknotes, which is already adopted by Euro currency bills, and a gateway to validate the currency note with their central database. The small and tiny chips, which can easily store banknote serial number and perform basic cryptographic processing can work as passive device to communicate with the NFC-enabled smartphone, and can verify the banknote with the central bank or responsible authority e.g. Saudi Arabian Monetary Agency (SAMA) in KSA", explained by both scientists on the working pattern of their invention.
"We are definitely in the favour of keeping the physical security features of banknotes e.g. seals, watermarks, thread stripes, signatures, and so on, but our invention will be an add-on feature using state-of-the-art technologies of NFC, RFID and smartphones to check currency notes without any optical devices/machines. It is a pervasive solution by which anybody can check a currency note's legitimacy by using a simple mobile app from anywhere and anytime, which we say Internet of things (IoT)", further explained by the inventors.
Moreover, Dr. Khurram explained "The scope of this invention is not only limited to the currency bills, but we can also use it for the authentication of products, e.g. branded items, spare parts, medicine, certificates/degrees, etc",. 
In addition, this invention was developed at the Center of Excellence in Information Assurance (CoEIA) at King Saud University under the supervision of Dr. Muhammad Khurram Khan. Mohamed Eldefrawy worked as a research assistant of Dr. Muhammad Khurram Khan at CoEIA and recently got his PhD degree. The research was also presented at a conference in USA and published in an ISI-indexed international journal.
Both scientists acknowledged King Saud University and pointed out that "we made it possible with the help and support given by KSU leadership and Intellectual Property and Technology Licensing Program (IPTL)". 
Related News