After a many achievements in different field of Languages and Translation College's students at female campus. The college held a ceremony for honoring the students of club under a title of (Sada Alenjaz) chaired by vice dean Hind Alotaibi before a couple of weeks. 
Dr. Hind Alotaibi was so proud of the distinguished efforts made by students, faculty and personnel and Dr. Alotaibi extended her wish for more success in near future.
The manager of activities Ameerah Almashjarie prized to students for their achievements on extracurricular activities and confirmed that this honoring came out of the creativity of the college's students.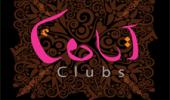 The new logo for college clubs was also introduced in this event in Arabic and English language.
The logo will cover all different activities of these three clubs at College of Languages and Translation: Translator Club, French Language Club and Put Into Action Club.