King Saud University Rector Badran Al-Omar inaugurated the Second International Conference for the Development of Quranic studies on March 2, 2015. The conference is entitled: "Quranic studies: reality and prospects for development".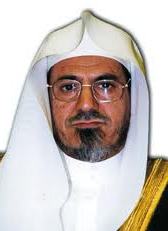 Rector Al-Omar was accompanied by Sheikh Salih bin Abdullah bin Humaid, the Imam and Khateeb of the Holy Mosque in Makkah and adviser at the Saudi Royal Court.
The conference was organized by KSU's Chair of Quranic Studies in collaboration with the Tafsir Center for Quranic Studies.
Conference organizing committee chairman Abdulrahman Al-Shehri, supervisor of KSU's Chair of Quranic Studies, welcomed the participants, pointing out that conference's second edition has received a wide scientific participation by researchers from around the world, and they will present more than 54 research papers during its scientific sessions, in eight major topics to contribute to the advancement of Quranic studies.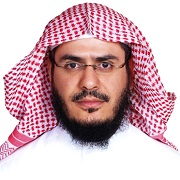 Further, Dr. Al-Shehri also said that the conference is accompanied by seminars and specialized training courses with the participation of graduate students, researchers as well as supervisors of Quranic institutions, in addition to an exhibition for Quranic centers and institutions to showcase their projects and publicize their activities.
Dr. Salih bin Humaid then spoke to the conference, he said that the Quran is the constitution of Saudi Arabia and the source of its pride and glory, adding that this conference is a celebration and recognition of the outstanding individuals who contribute to the development of research and studies related to the Holy Quran in universities and departments of graduate studies". He expressed hope that the conference will fulfill the aspirations of the people of the Quran.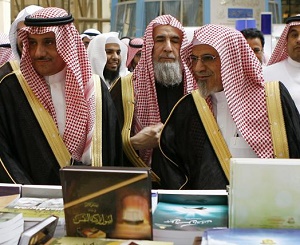 Rector Al-Omar spoke next and he lauded the devotion of the Government of the Custodian of the Two Holy Mosques King Salman bin Abdulaziz Al Saud to the Quran, the book of God Almighty. He recalled King Salman's speech after his inauguration, when he said: "We will remain loyal to the path that the Kingdom has adhered to since it was founded by our founding King Abdulaziz and all his sons after him, may God hold them in His Mercy. Our constitution is the book of God and we will remain true to it forever".
At the conclusion of the opening ceremony, Rector Al-Omar and Sheikh Dr. Salih bin Humaid honored the sponsors of the ceremony, and then opened the accompanying exhibition.
A number of officials from different universities, colleges and departments participated in the conference, as well as specialized Quranic research centers, institutions and organizations also were presented.
Related News