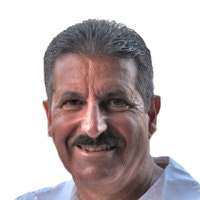 Researchers' supports and serving unit at KSU is going to be conducted a workshop on research paper writing and publication.
The workshop will be directed by Nello Spiteri.
Nello Spiteri is a certified FORTH innovation facilitator. He facilitates FORTH innovation projects for companies and (semi & non-profit) organizations worldwide.
Moreover, Nello Spiteri is having vast experiences in publishing industry, neuroscience research, international business consultancy including innovation and business development.
Workshop Description: This workshop offers an opportunity for researchers to gain an in-depth understanding of how to develop, write, prepare and submit a scholarly paper for publication.
The workshop will be taken place at building number 17 in KSU campus.
Workshop Details:
Date and Time: 15-17 March, 2015
From 9:00 am to 5:00 pm
Al Derwazah Hall - Sunday and Tuesday
Al Margab Hall on Monday