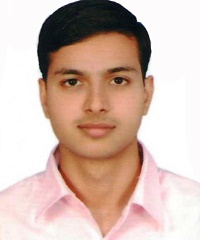 In continuation of the lecture-series in Advanced Manufacturing Institute (AMI), King Saud University, Eng. Mustufa Haider Abidi has made a presentation titled "Haptic Assisted Virtual Assembly". The presentation was held at AMI lecture room on Tuesday, 10th of March 2015, at 8:30 a.m.
Eng. Abidi is a full time researcher in AMI since the starting. He pursued his master degree in Industrial engineering from King Saud University. He has graduated from Jamia Millia Islamia, New Delhi, India. He has received a gold medal from the Faculty of Engineering and Technology, Jamia Millia Islamia. The application of virtual reality techniques for sustainable product development is the major focus of his research. His other research interests include, reverse engineering, micro-manufacturing, and additive manufacturing. He obtained Black Belt for Lean Six Sigma in 2014 and he is Certified Supply Chain Manager.
The presentation provides a worthy awareness into the application of Ant colony optimization technique to solve the Job shop-scheduling problem. Eng. Abidi talked about the hybrid algorithm they had developed known as SB-ACO (Shifting Bottleneck-Ant Colony Optimization). The objective function considered in the research work was to minimize the total weighted tardiness in job shop.
Furthermore, the presentation includes solution of various standard NP-hard problems of job shop and comparison of SB-ACO with the other meta-heuristic techniques were displayed. In the end, conclusions and future research directions were discussed.
The Lecture was attended by a group of professors, researchers, and students of the Institute of Advanced Manufacturing and Engineering College. The audiences were thankful to the AMI for organizing such informative presentations on the latest Advanced Manufacturing Technologies. In the culmination, presenter thanks the audience for their valuable time.
Related News